Gum Disease Treatment in Dubai
Maintaining good oral health goes beyond keeping your teeth healthy, it also includes keeping your gums healthy. We treat gum disease with the utmost care to facilitate fast and complete healing of periodontal (gum-related) problems.
Gum Disease Symptoms
A healthy gum is firm, pale pink, and fits snugly around the teeth. Symptoms of gingivitis (gum inflammation) may include swollen or puffy gums, bright red, dusky red, or purplish gums, tender gums, and gums that bleed easily. When pink-tinted toothbrushes are left behind after brushing, or when you spit blood while brushing or flossing your teeth, there's a problem.  You should not ignore bad breath, or pus between your teeth and gums.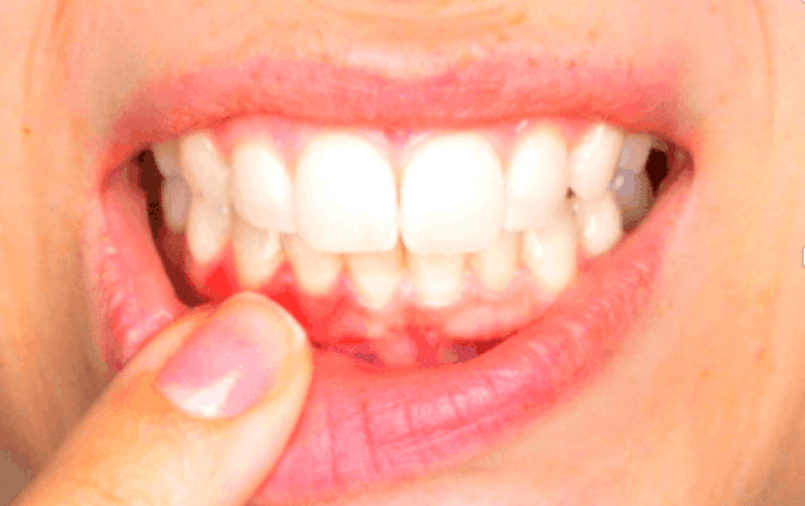 Gingivitis

Treatment in Dubai

Gingivitis causes irritation, redness, swelling, and inflammation around the base of your teeth. Professional cleaning, scaling, and polishing should be done to treat gum inflammation. But sometimes that is not enough then we have to proceed with periodontal surgery and root planing by the Best Dental Clinic in Dubai to keep your gums healthy. Checking for bone loss in areas where your dentist sees deeper pockets with dental X-rays is also on our checklist.
Periodontal

Therapy

It is the treatment of gum disease with periodontal therapy is conventional or non-surgical. With this procedure, periodontal diseases can be controlled and managed without surgery. The ultimate goal is to restore optimal gum health, which in turn prevents tooth loss at pocket-friendly gum disease treatment cost.
I visit this clinic for my teeh filling . Dr zhore was very good .
Tobias anderweireld
2023-01-17
i come for cleaning i saw in the ads there promotion price. and i come to avail dr was good
We come here for the promotion of scaling , polishing is good promotion for us
John christian cruz
2023-01-08
very accommodating receptionist., neat and clean pacility.highly recommended dentist. 💯💯🦷🦷
Raj Chaulagain
2023-01-06
I made my Teeth cleaning today Dr Waleed is good,thanks for the wonderful service.dr ,is always god
Debher De guzman
2023-01-06
Have a greate service and all the doctors and staff are so very friendly
Julius Muganga
2022-12-18
Today I went for my installation of braces with Dr Sha , Dr she's good for explaining the procedure
I made my cleaning with dr mohammed is really good
Frequently Asked Questions
What is gum disease?
Gum disease, also known as gingivitis, damages the soft tissues of the gum around the teeth and if left untreated it can transform to periodontitis which can destroy the bone that supports your teeth. Having periodontitis can cause teeth to loosen or lead to tooth loss.
What is a Periodontist?
Periodontists are dentists who specialize in the prevention, diagnosis and treatment of periodontal disease (a chronic inflammatory disease that affects the gums and bone that support the teeth), as well as implant placement. And we have the Best Dentist in Dubai who are experienced Periodontists. If you are asking yourself where can I find a gum specialist near me? Ferdows Medical Center located at Dubai is here to help you.
Can gum disease be "cured"?
Red, bleeding, tender, and loose gums, bad breath, and gum recession are all hallmark symptoms of gum disease. The condition can be cured during scaling appointment with the dentist and with proper care and maintenance. Your dentist will recommend regular periodontal therapy at recommended intervals along with good oral hygiene.
What if I don't have gum disease treatment?
The pockets of infection can reach deeper below the gum line as trapped plaque and bacteria trigger an immune response. When periodontitis is advanced, the gums can recede significantly and there can be deep pockets of infection. Teeth that have experienced advanced gum tissue recession may appear long and misshapen.
Can you have dental implants if you have Periodontitis?
A person who is actively suffering from gum disease cannot get dental implants. Any dental implant treatment will require treatment for your gum disease. The gum tissue surrounding the implant must be healthy in order for it to be stable during dental implant treatments.
What causes gingivitis?
Inflammation of the surrounding gum tissues is caused by poor oral hygiene that encourages plaque to form on teeth. Plaque forms on your teeth, causing gingivitis. To prevent this, you need to get your gum treatment in Dubai from the hands of professionals Periodontists.
What is the fastest way to cure gingivitis?
After a thorough professional cleaning, gingivitis typically goes away as long as you maintain appropriate oral care at home. Your gum specialist in Dubai will work with you to develop a home care routine that works as well as a schedule for routine check-ups and cleanings.
How do you fix gingivitis?
To help eliminate plaque between your teeth you need to use toothbrush and toothpaste to brush in addition to flossing your teeth daily.
Does periodontal therapy hurt?
Pain sensations during nonsurgical periodontal therapy are low or non-existent.
Can periodontitis be cured with laser?
In contrast to conventional therapies, laser therapy is not a stand-alone treatment. Your periodontist will use a laser to reach and remove the inflammatory gum tissue from the area surrounding the root of your tooth during periodontal laser therapy. The plaque and tartar that have accumulated below and around your gumline are then removed.
Is periodontal treatment worth it?
Periodontitis treatment is crucial for healthy teeth and gum. It does stop tooth loss, which periodontitis can bring about. Additionally, this treatment reduces the risk of heart attacks and other problems brought on by periodontitis. If you suspect periodontitis, contact us to answer all your inquiries about periodontitis and periodontitis treatment costs.
Is gum disease reversible?
When oral hygiene is improved, the reactive state of gingivitis can be treated and reversed.
How long do you have to treat gum disease?
In the majority of instances, gingivitis is cured within 1-2 weeks. It could take longer to treat more severe gingivitis.
What can be done after gum disease?
Need to brush your teeth twice daily, In addition to flossing 1 to 2 times each day. A regular check-up with the dentist every 6 months to make sure the gum condition is well.